As the bus drew near the resort, you could feel the electric excitement spread through everyone traveling with us. We had spent the better part of a day getting to this resort in the middle of paradise. Nicole and Nick, and a majority of their guests were on the bus with us. It was fun to see them toasting and cheering the couple as we prepared for the wedding of a lifetime.
Nicole and Nick had vacationed at this exact Sandals Ochi Beach resort earlier in their relationship. After they were engaged to be married, they knew exactly where their destination wedding should be. Upon arriving, we knew exactly why they felt this way. The lush green palm trees, bird of paradise flowers, hummingbirds, football field sized pools, incredible meals, and the best mixed drinks we've ever tasted all made this place so hard to say goodbye to (but we did because we really missed our kiddos too).
The night before the wedding, Nicole and Nick hosted a rehearsal dinner on a rooftop patio. We were able to meet all of their guests and raise a toast to their marriage. We love destination weddings because of the small intimate guest list and this wedding was no exception. We met so many kind friends and family members who were eager to tell us what a great couple Nicole and Nick make together. We couldn't agree more. Throughout the planning process and engagement session these two were nothing but a complete pleasure to work and laugh with.
Neither Nicole or Nick loved the bridal bouquet that was offered to them by the resort. It simply didn't meet their style or vision. Nicole was able to bring some Calla Lilies and ribbon with her to Jamaica and Steve was able to make a bouquet from what she brought. While floral design will never be on our menu of offerings, it is good to know we are able to whip up something presentable in an emergency!
Nicole and Nick exchanged their wedding vows on a quiet, pristine, white-sand beach. The gentle lapping of the ocean waves and call of the circling sea birds above was like a scene from a television commercial. As professional destination wedding photographers, it is hard to imagine anything better than this. After the ceremony the guests shared cocktails on a balcony with a beautiful view of the ocean. We took this opportunity to pull the newlyweds away for a romantic beach-side bridal portrait session and later joined their guests.
After dinner, the entire guest list made their way down to the boat docks for a sunset catamaran cruise on the open ocean. The onboard DJ found out that Nicole and Nick were married only a few hours and decided to bring them down and search out advice from the longest married couple on the boat. They opened a bottle of champagne and toasted to their marriage. We could not imagine a better end to the perfect wedding.
Thank you to Nick and Nicole for inviting us along for this incredible journey. We had an amazing week and we cannot wait for your Michigan reception this fall.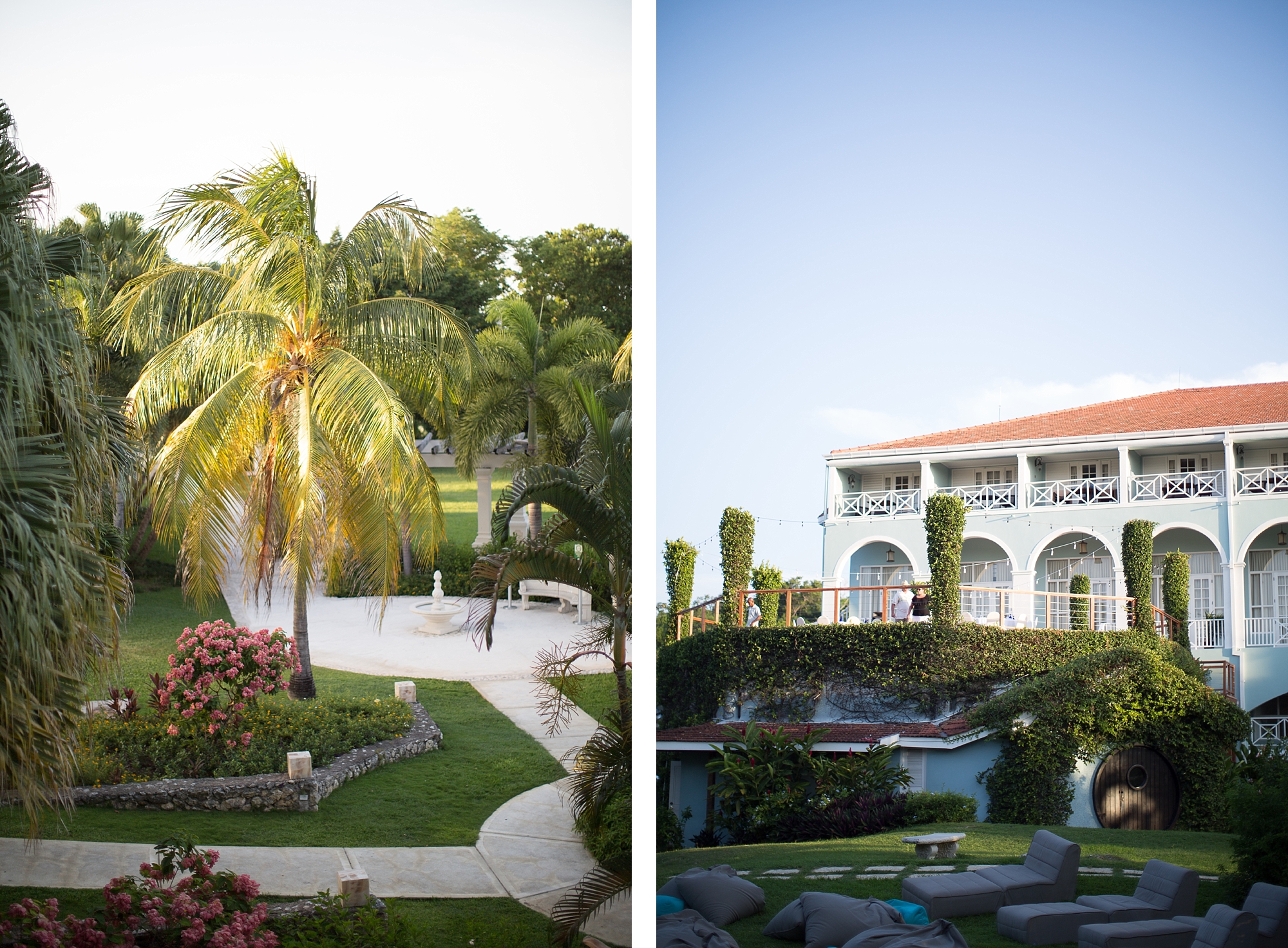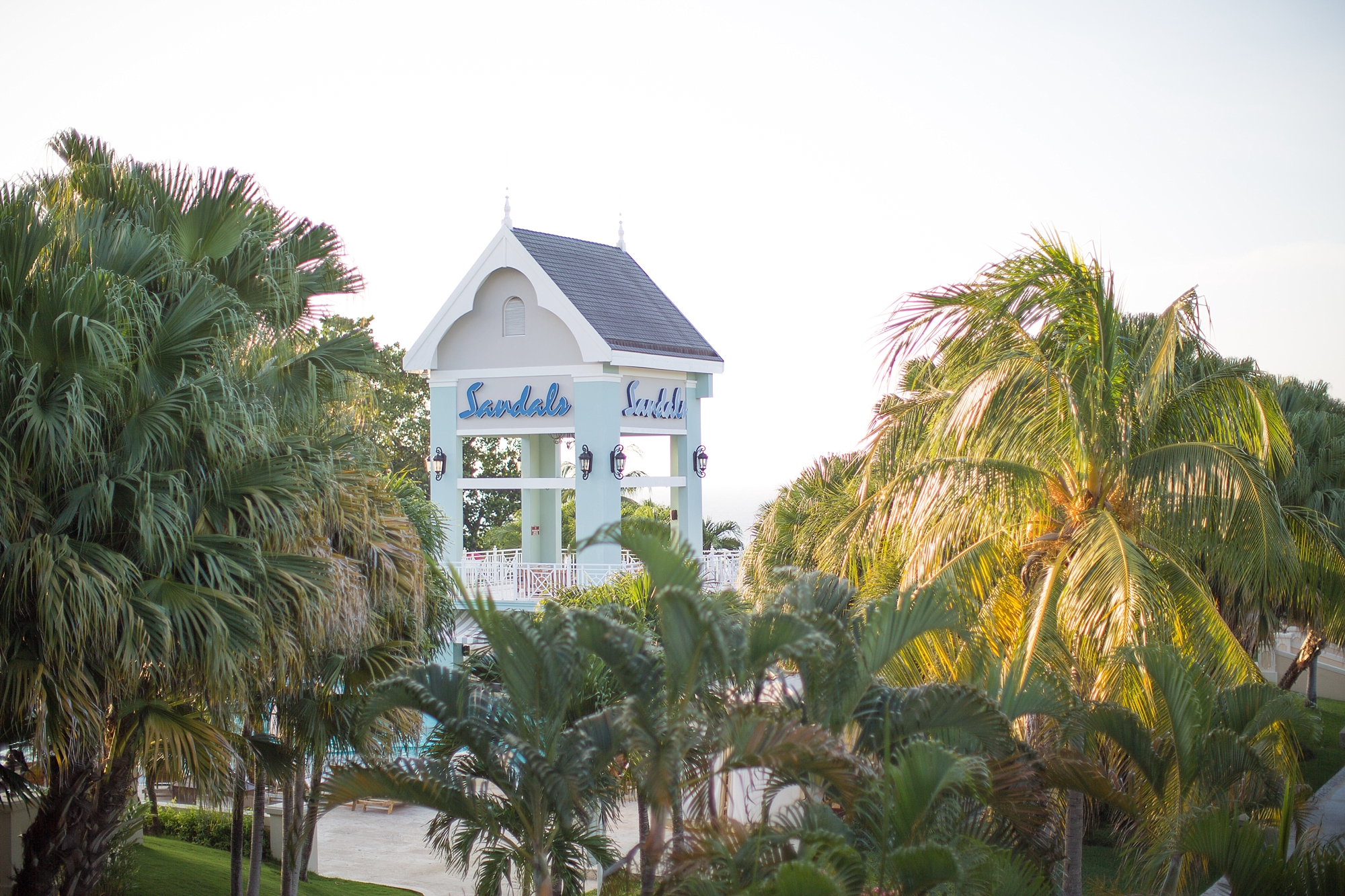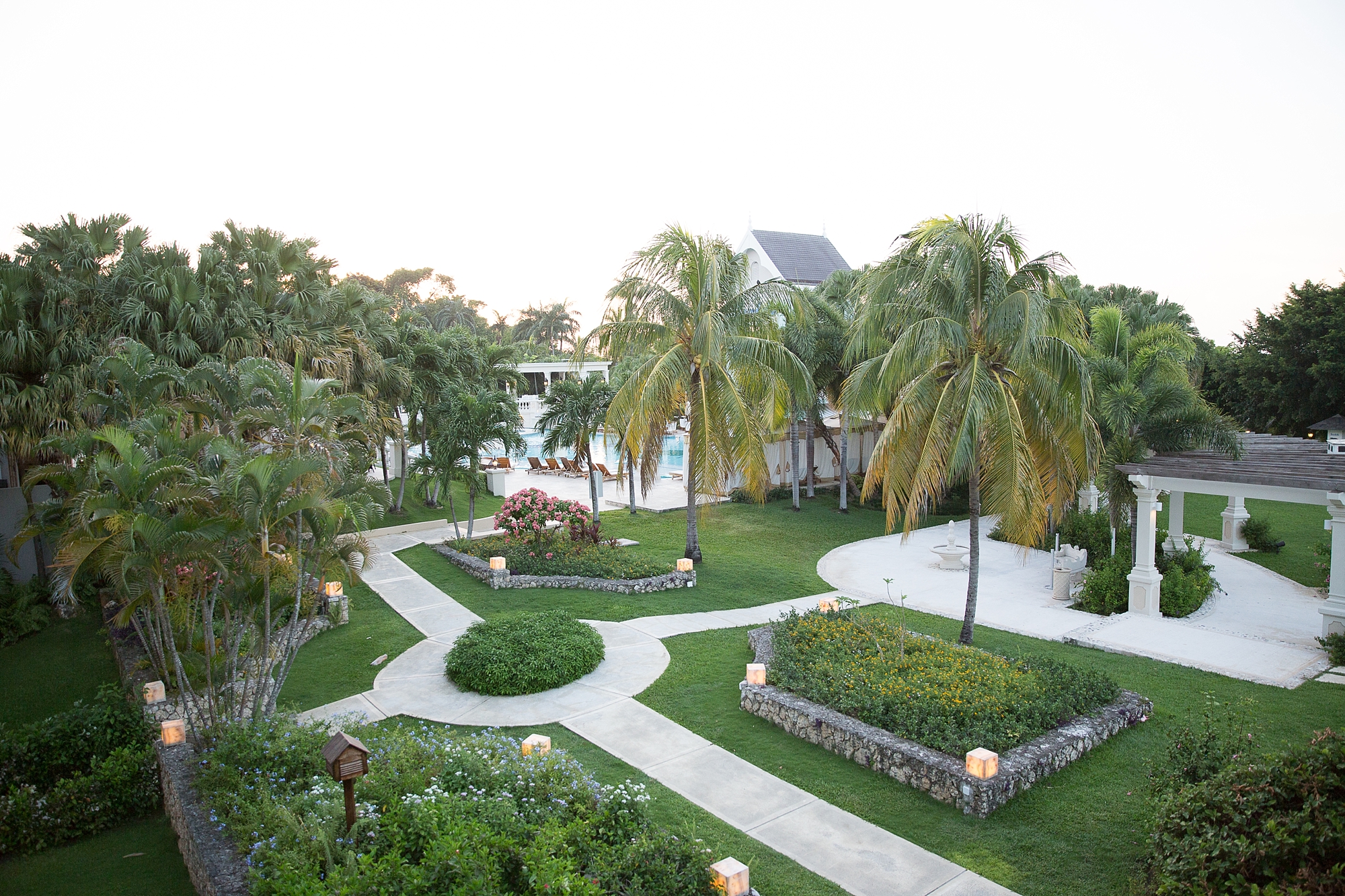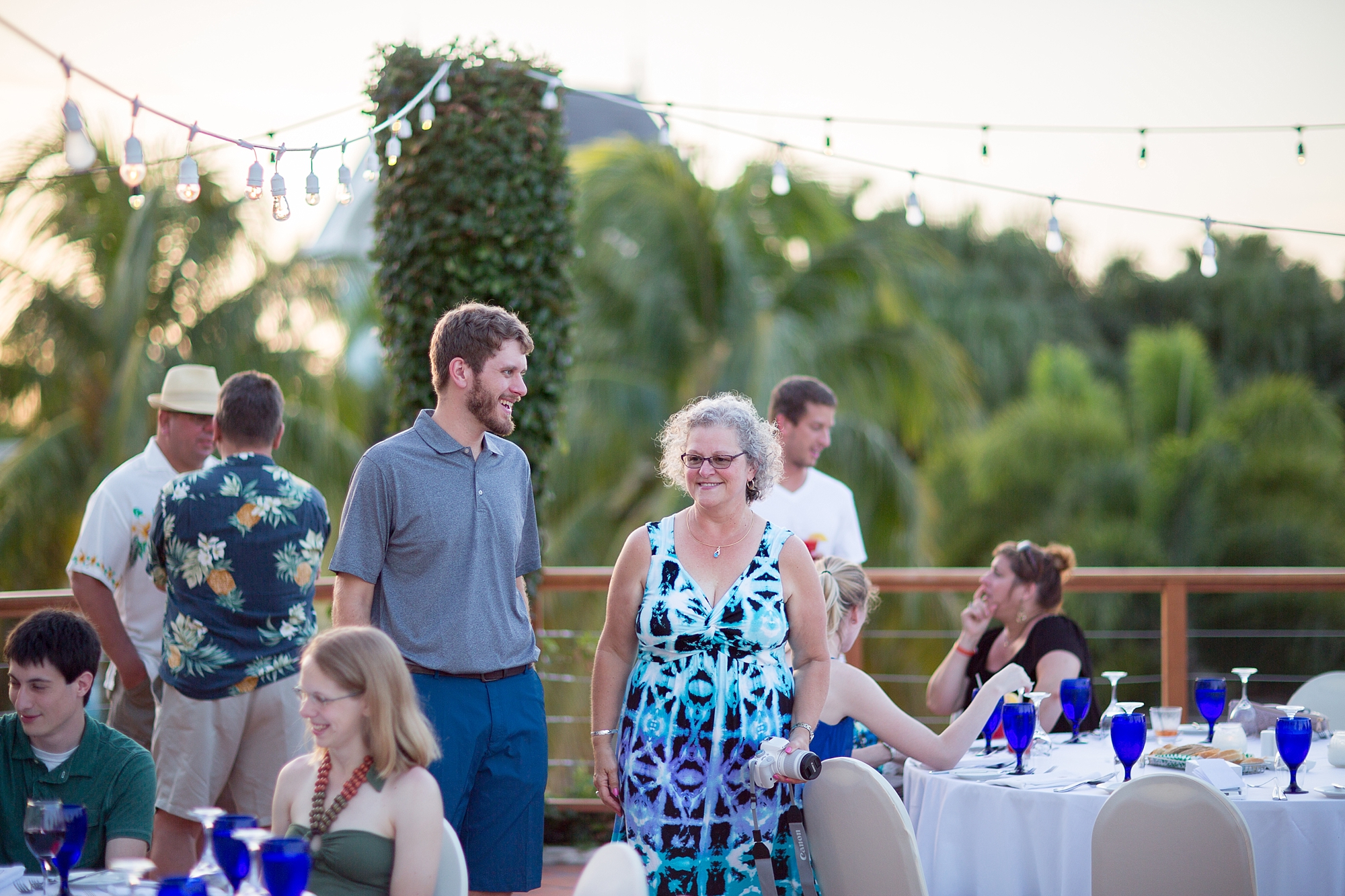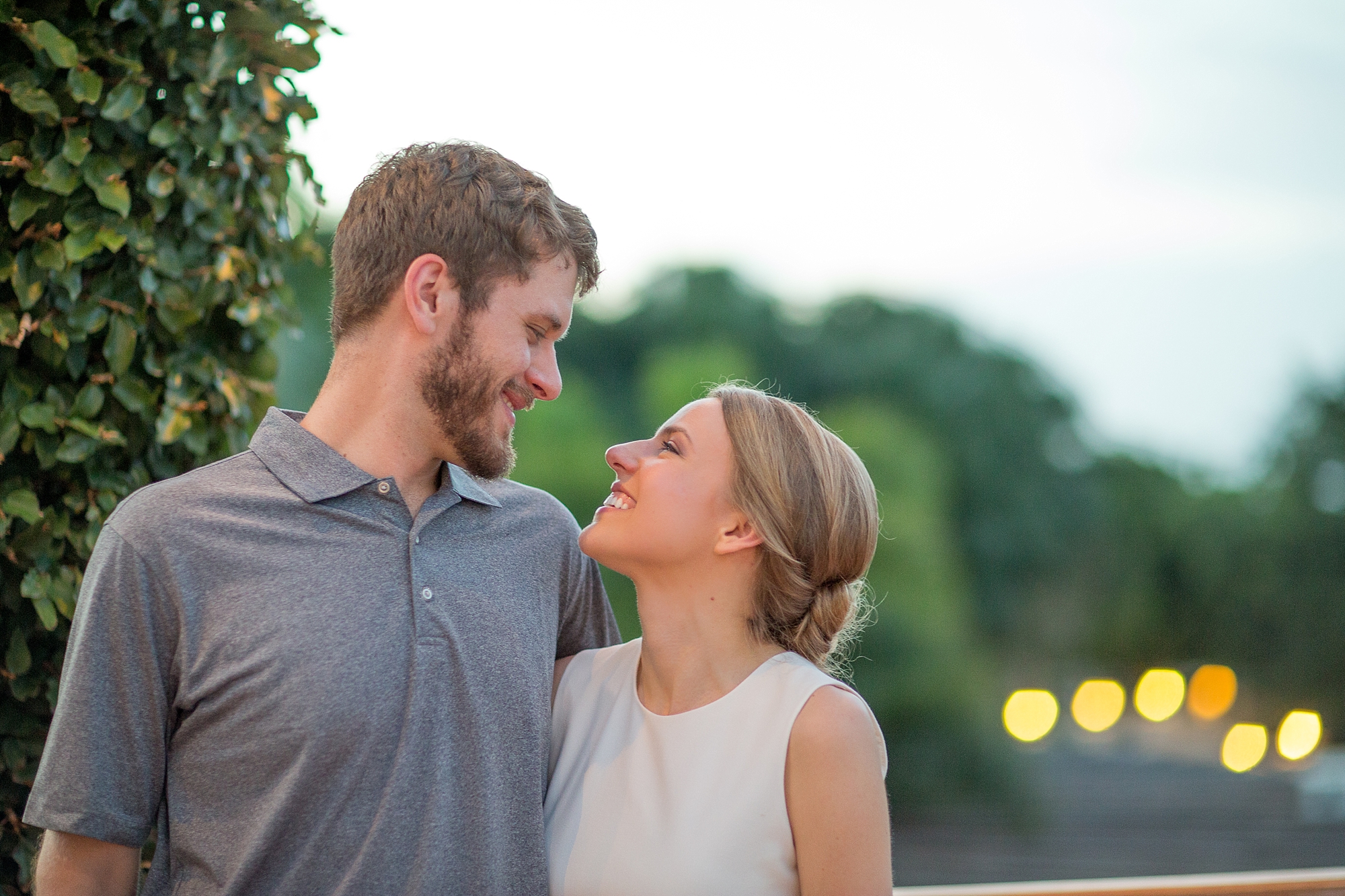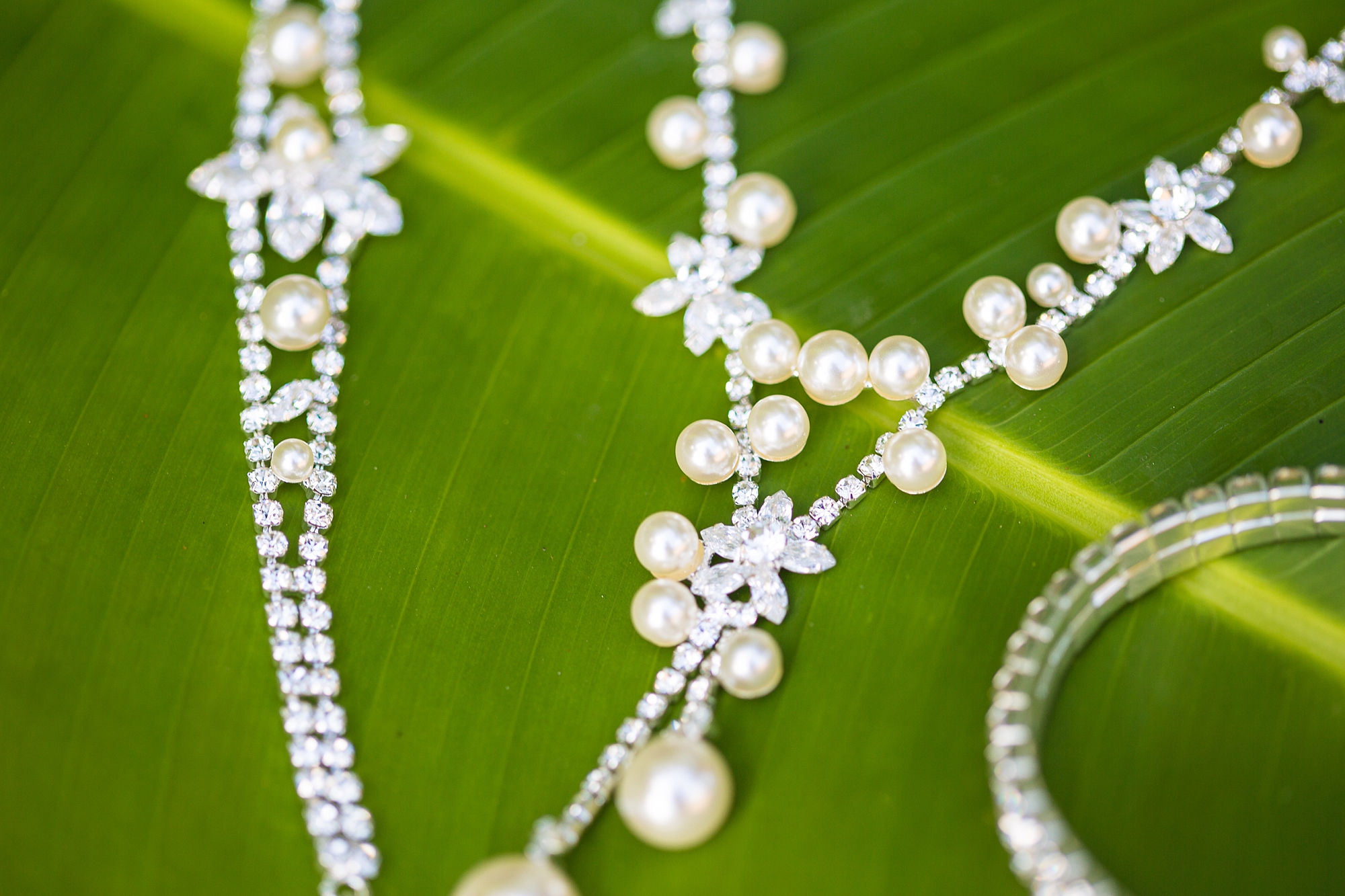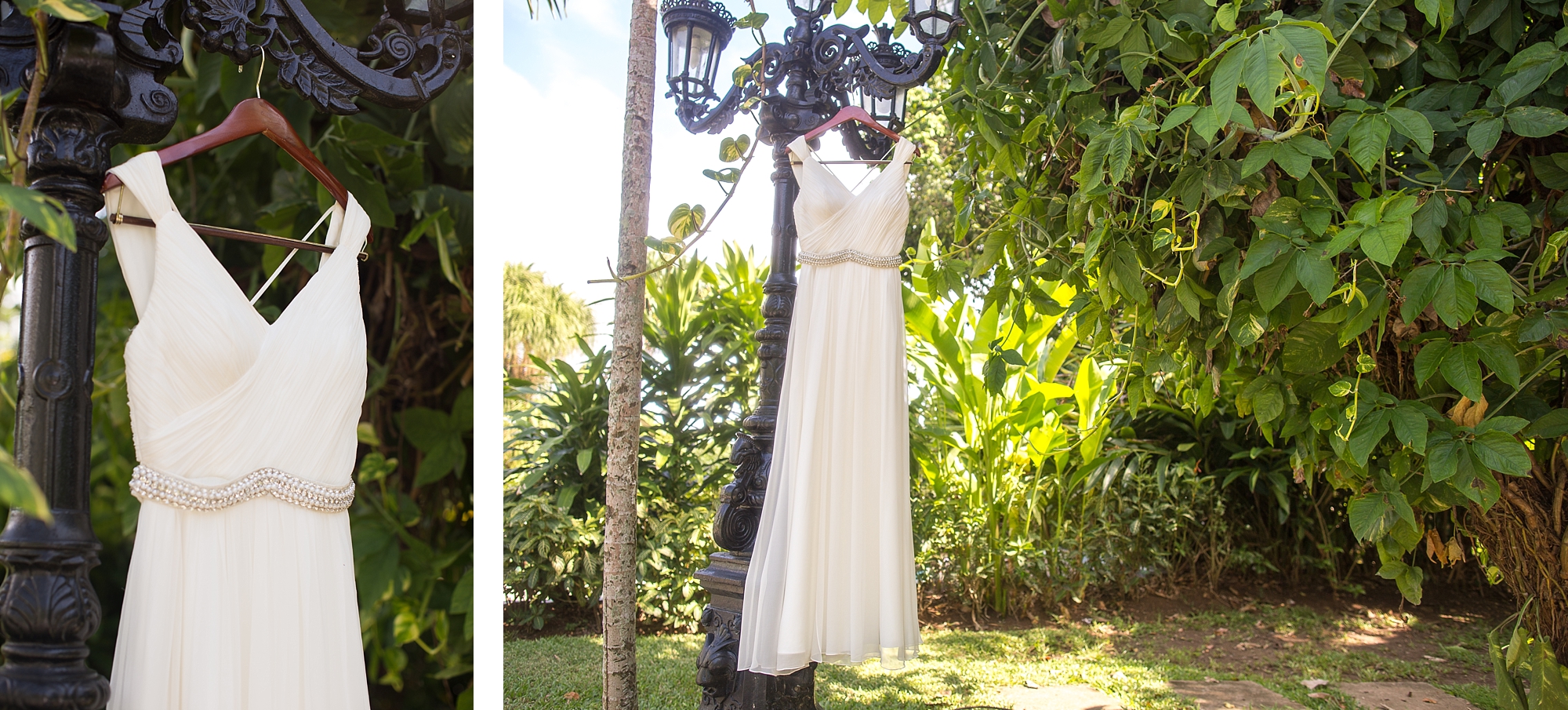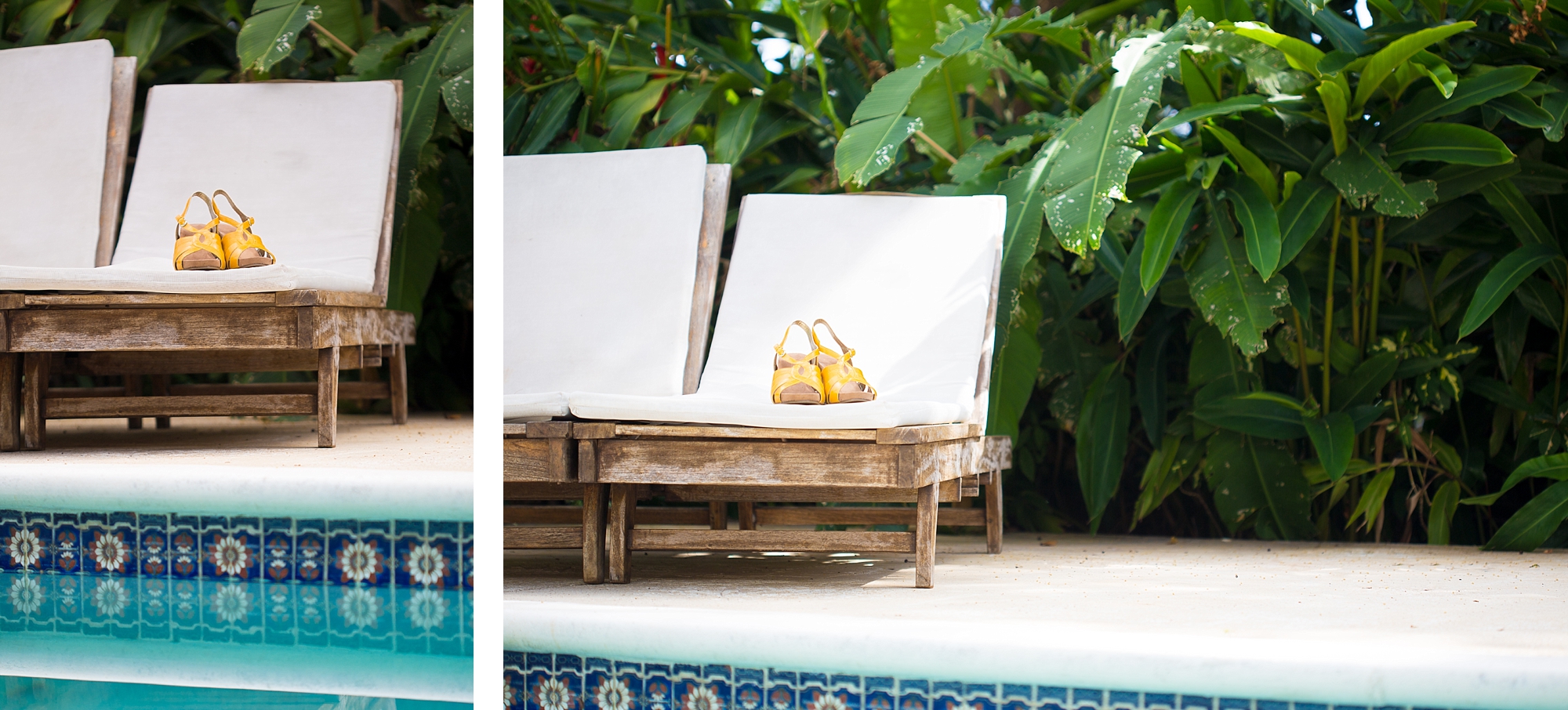 This is Angelina Jolie. The locals named her and she has been residing at the resort for almost thirty years. She is temperamental and prefers the pool all to herself. However, she enjoys having her head pet by passing guests and swims over to say hello.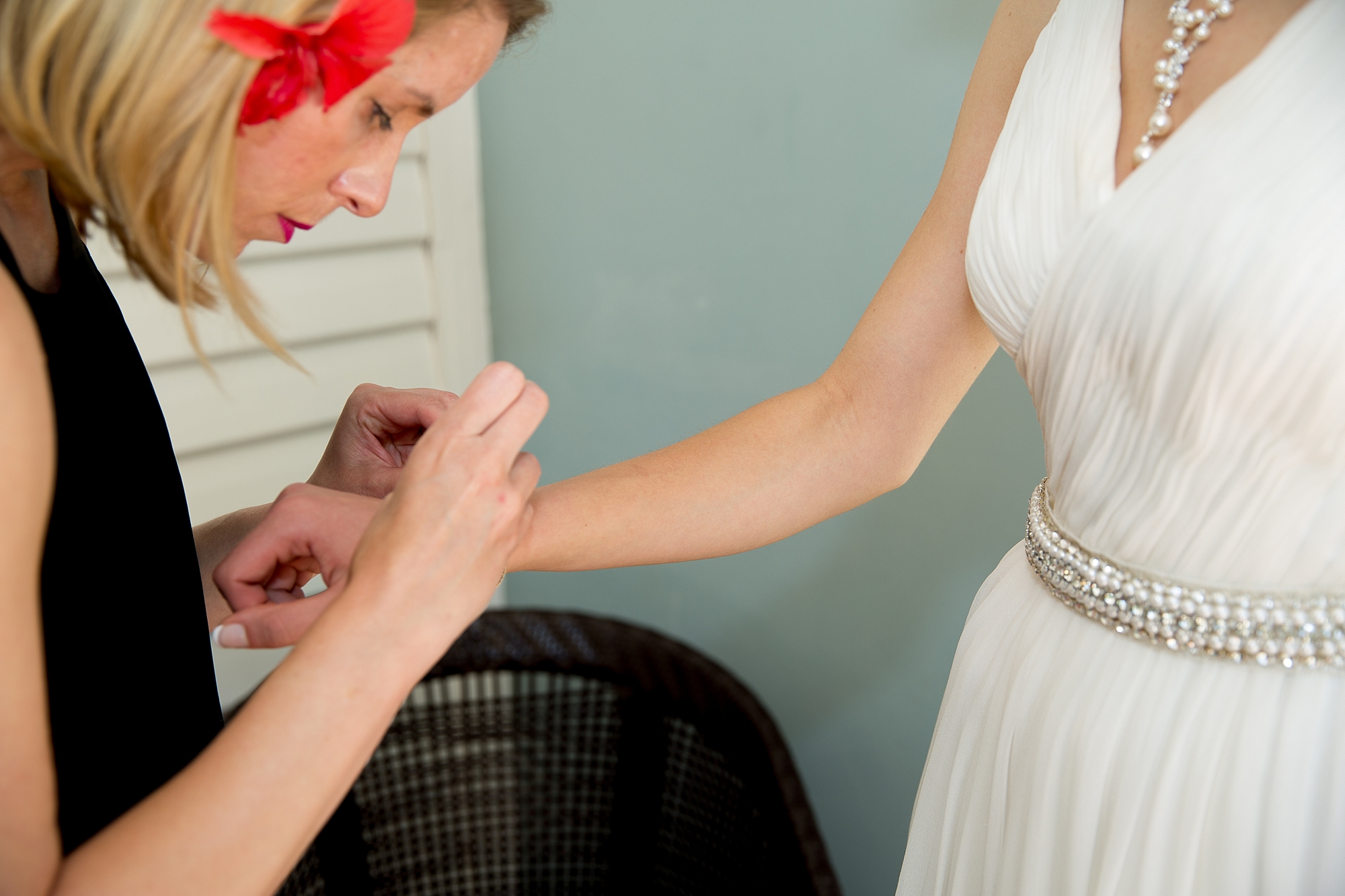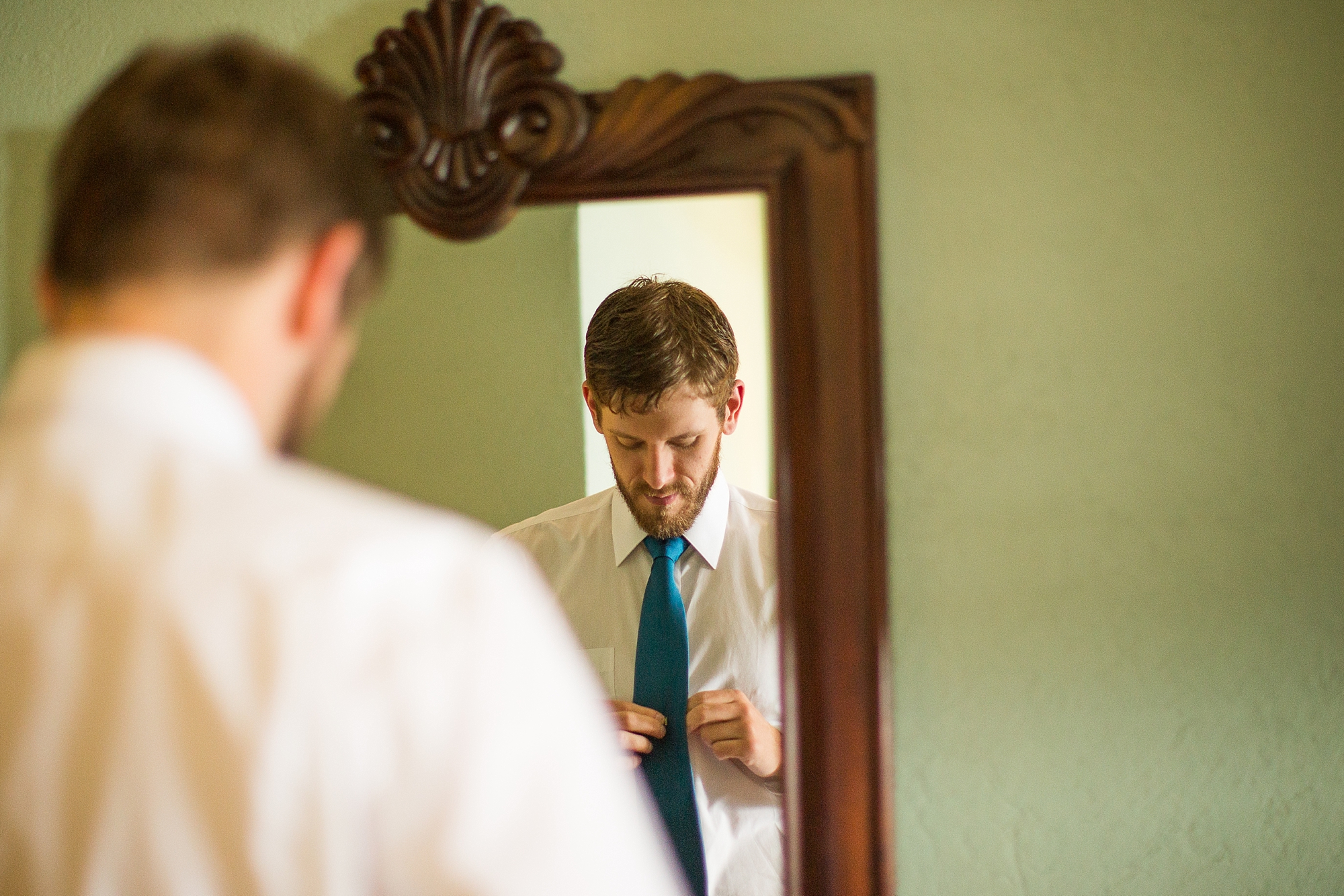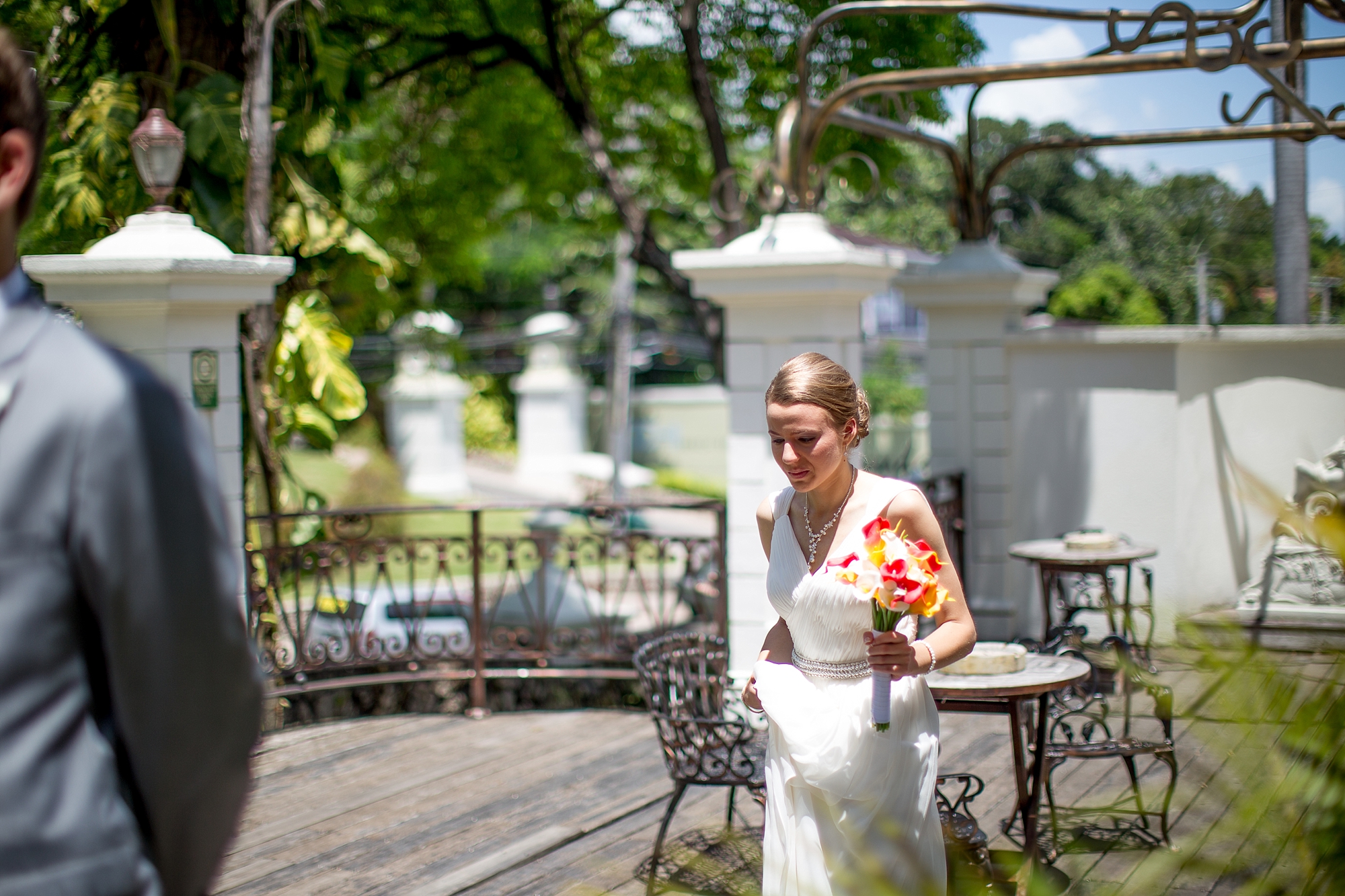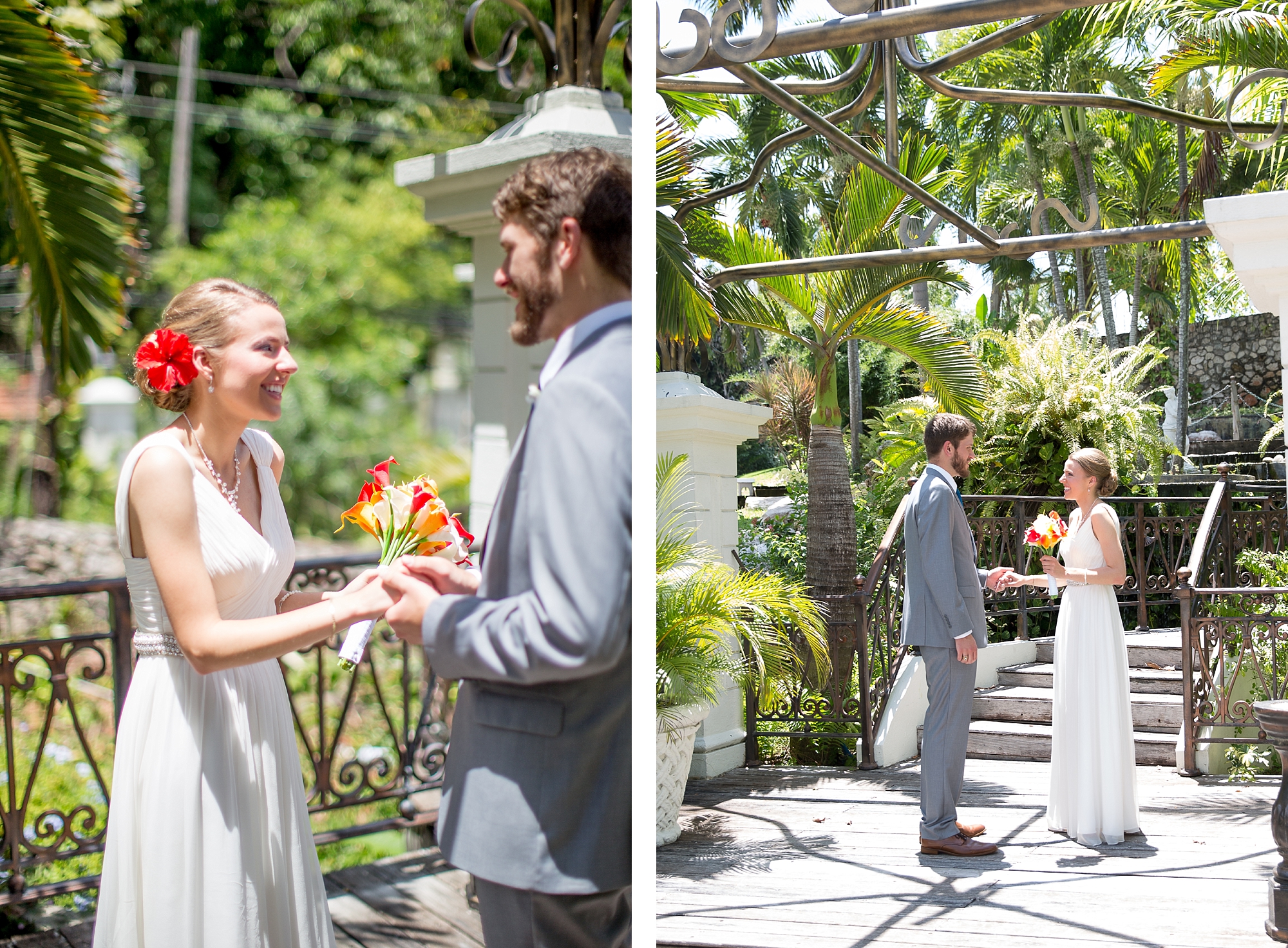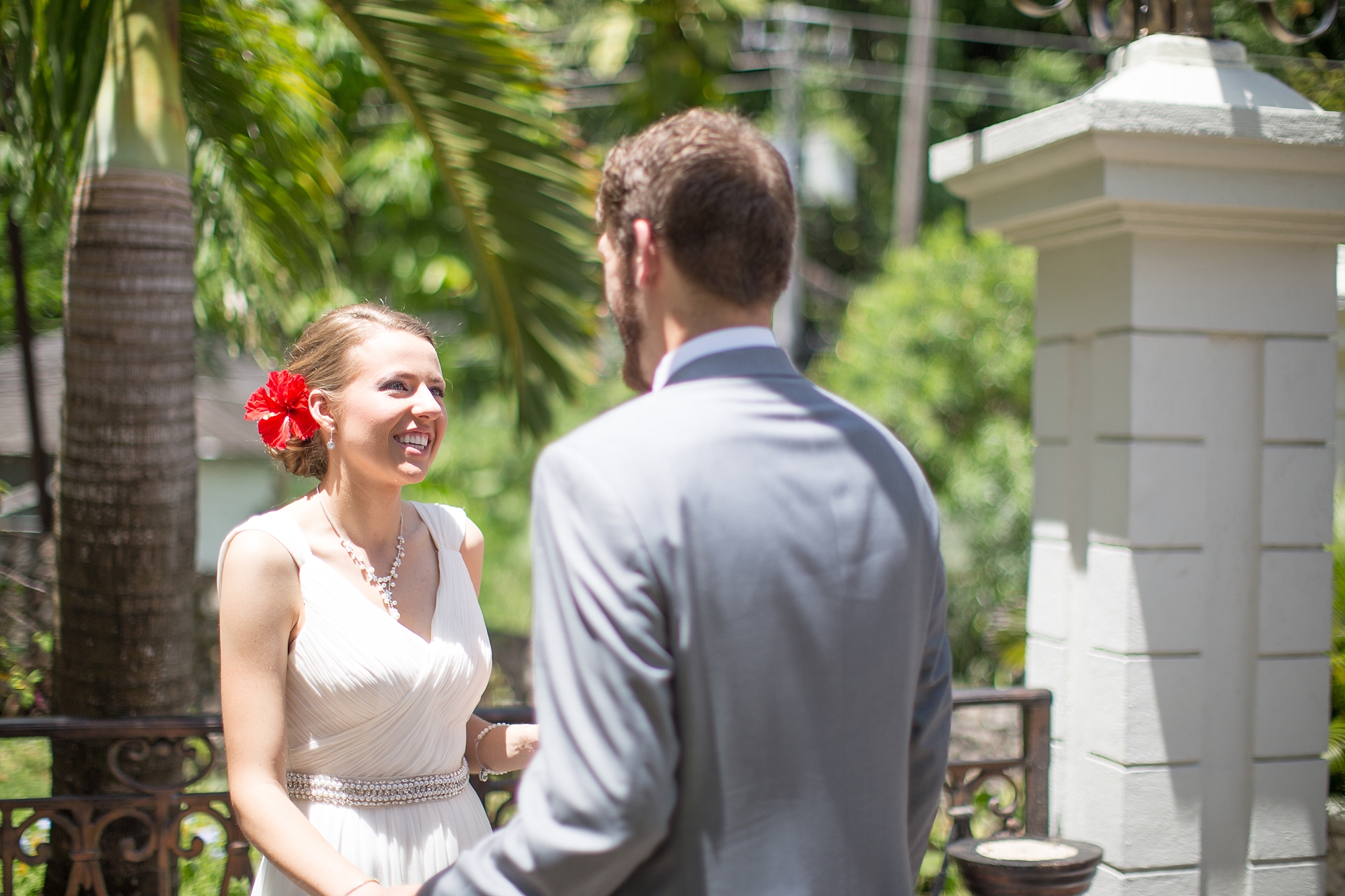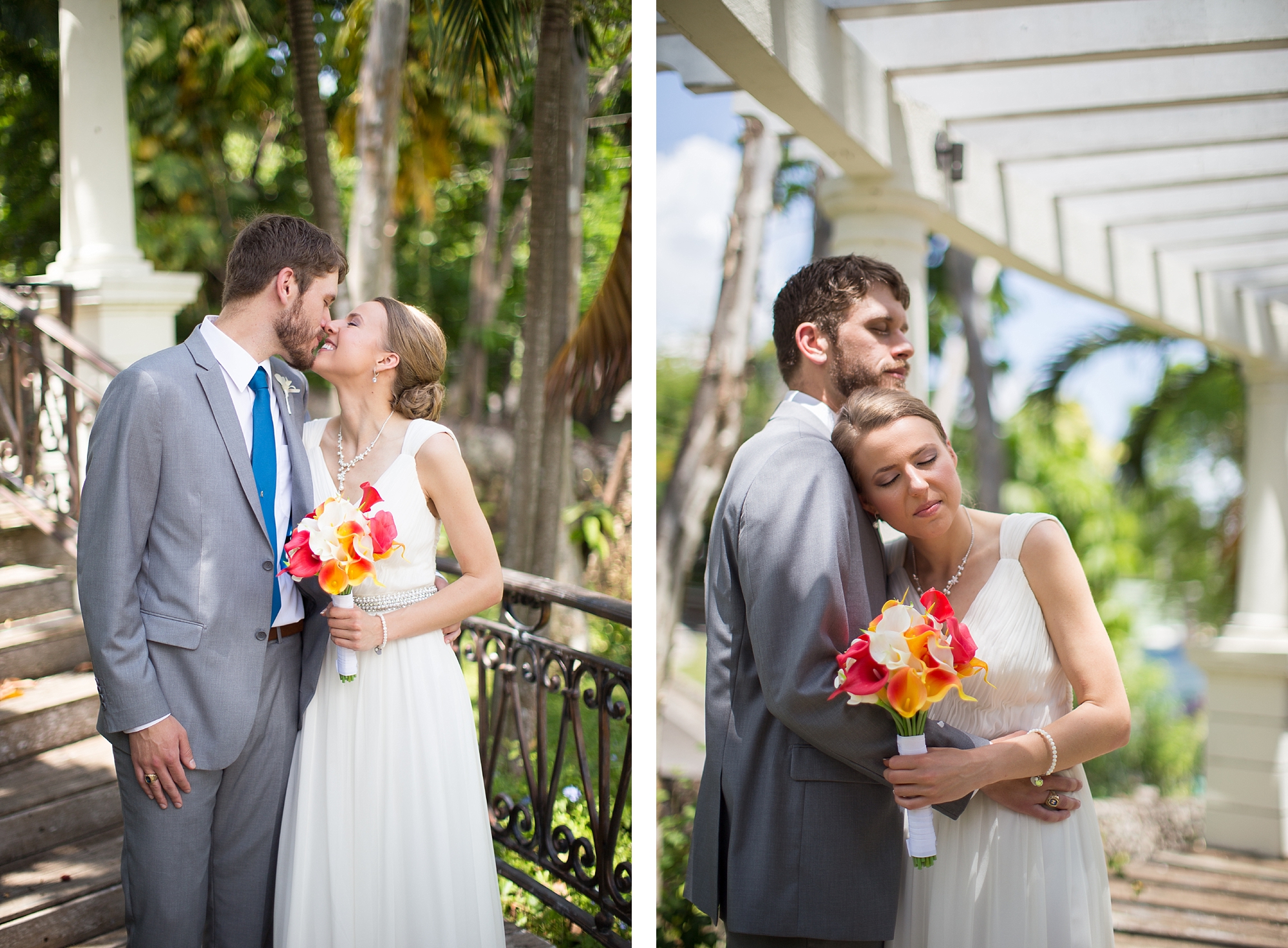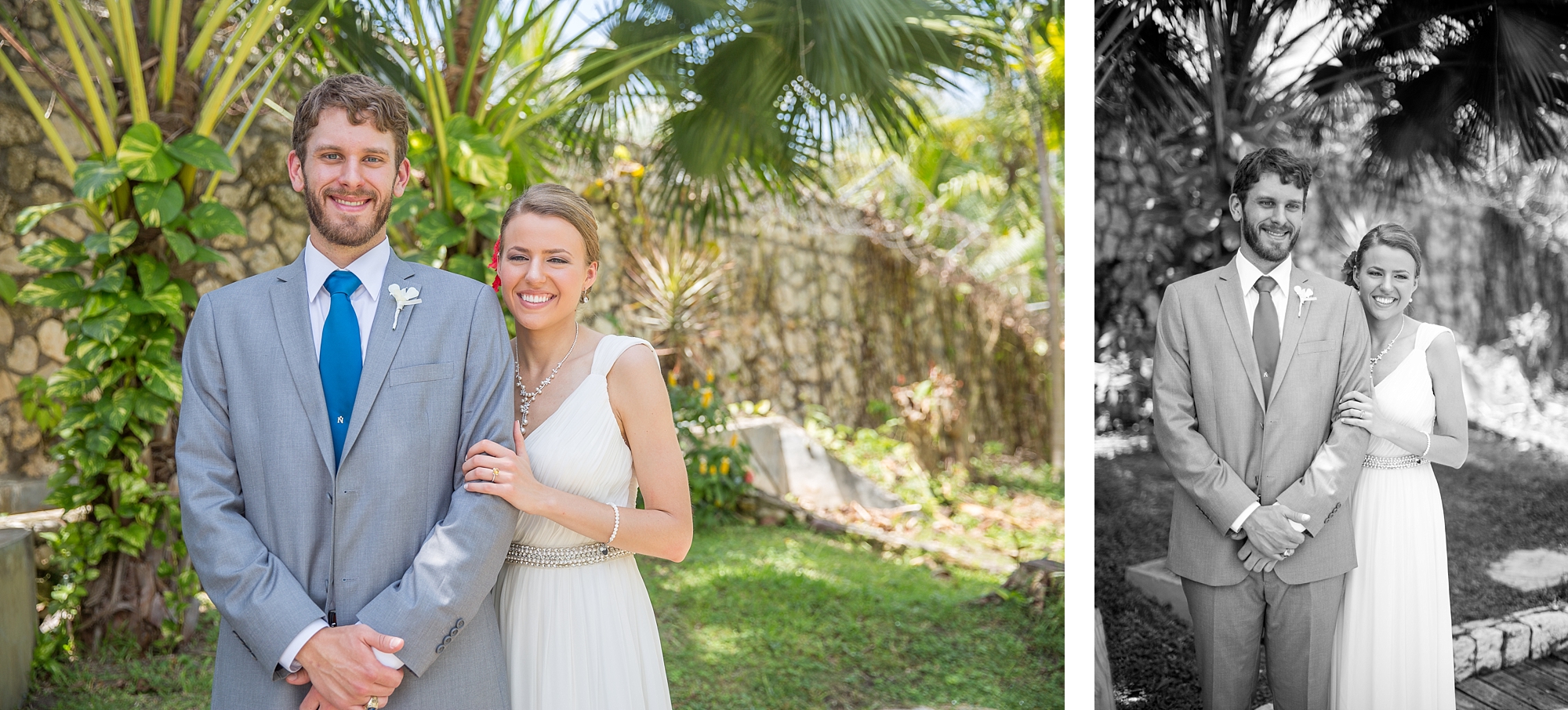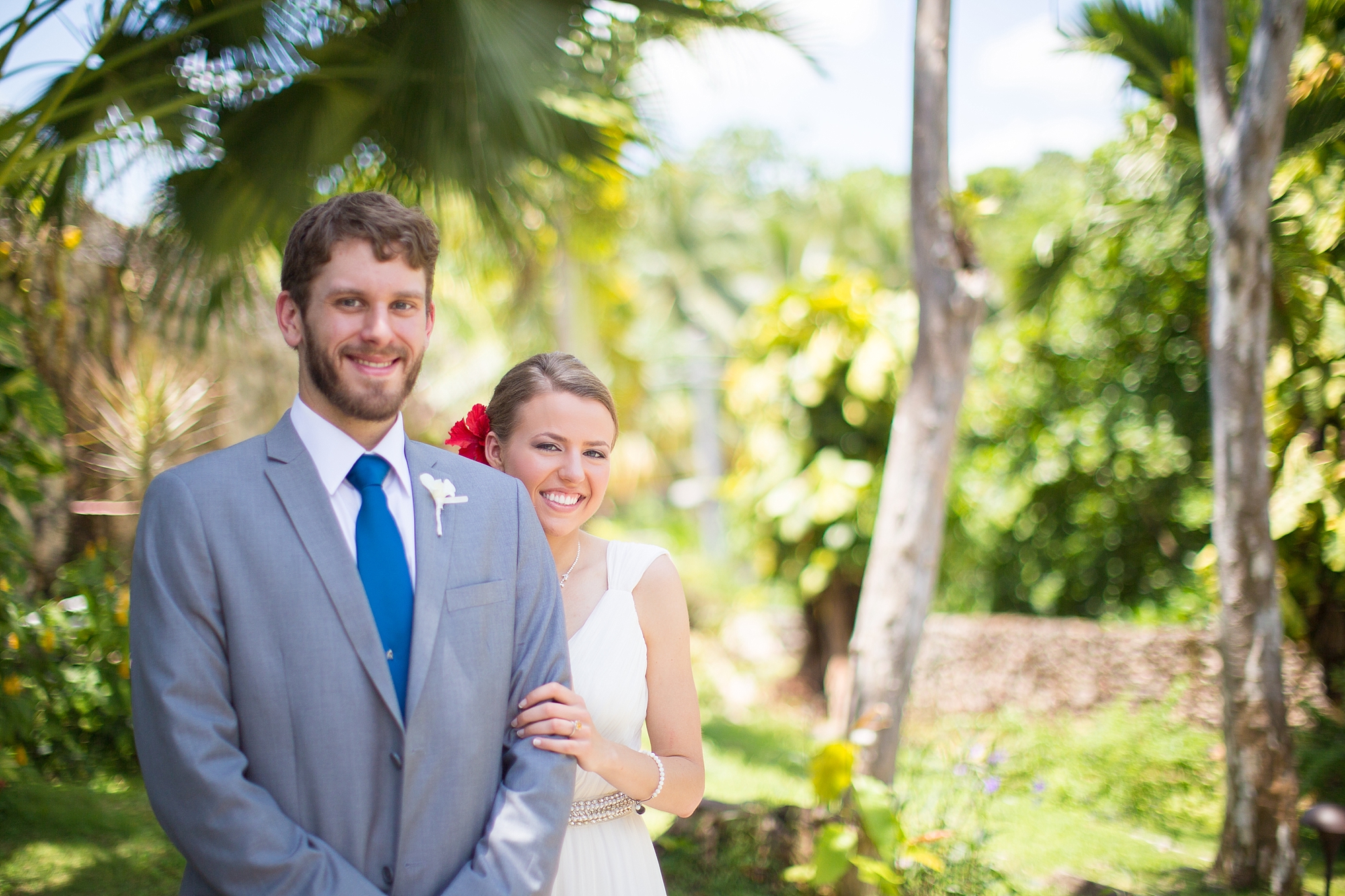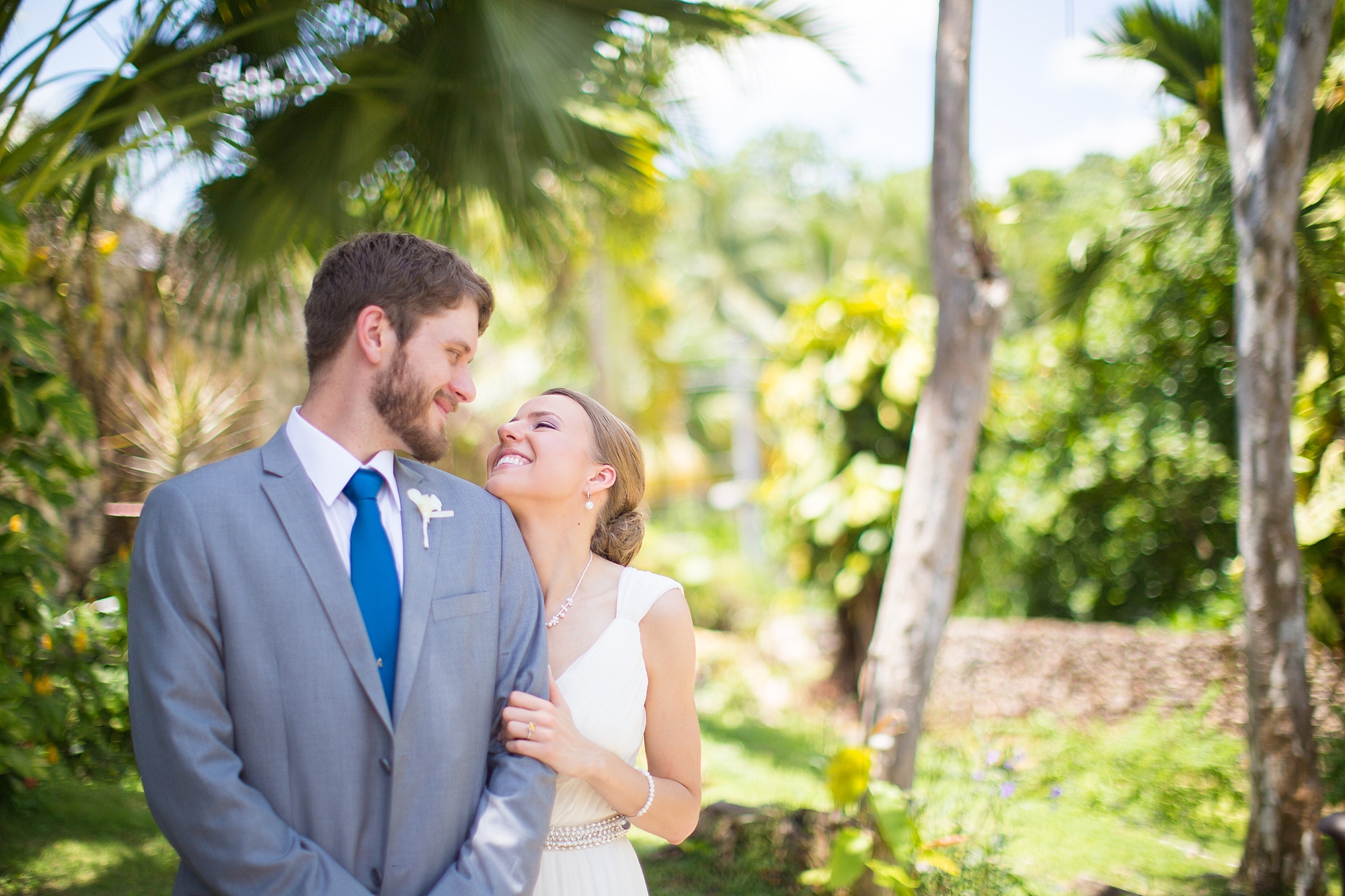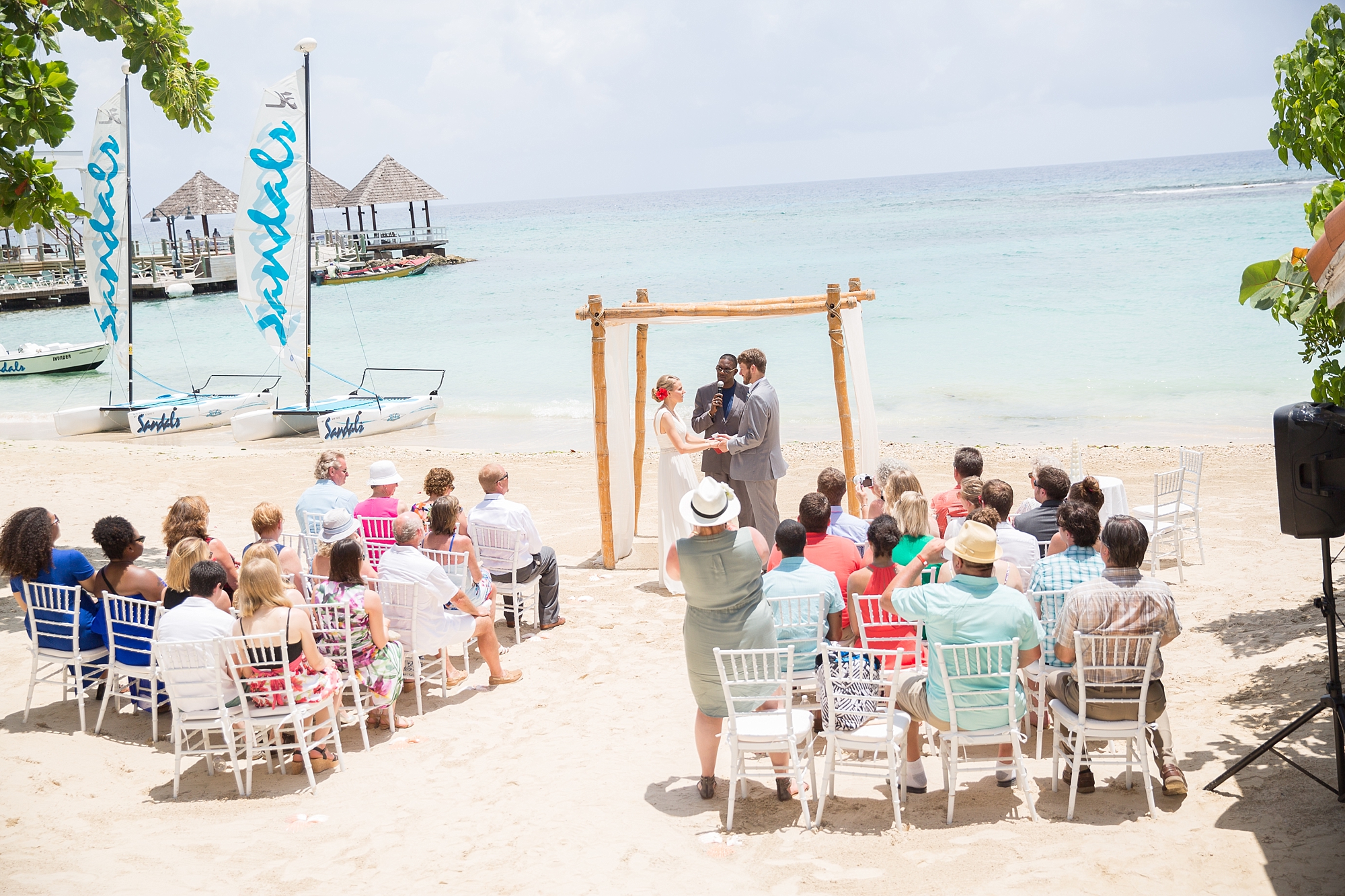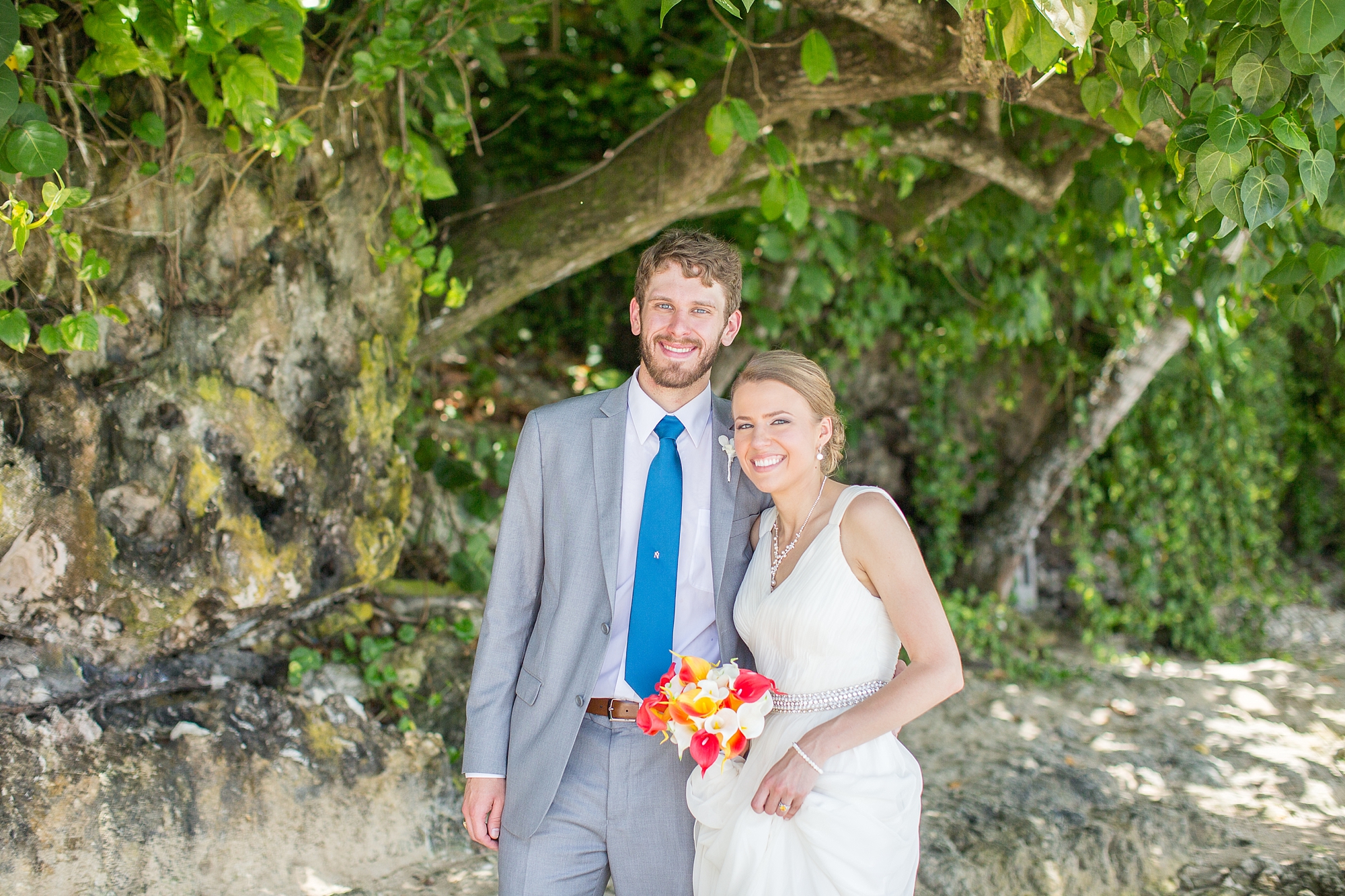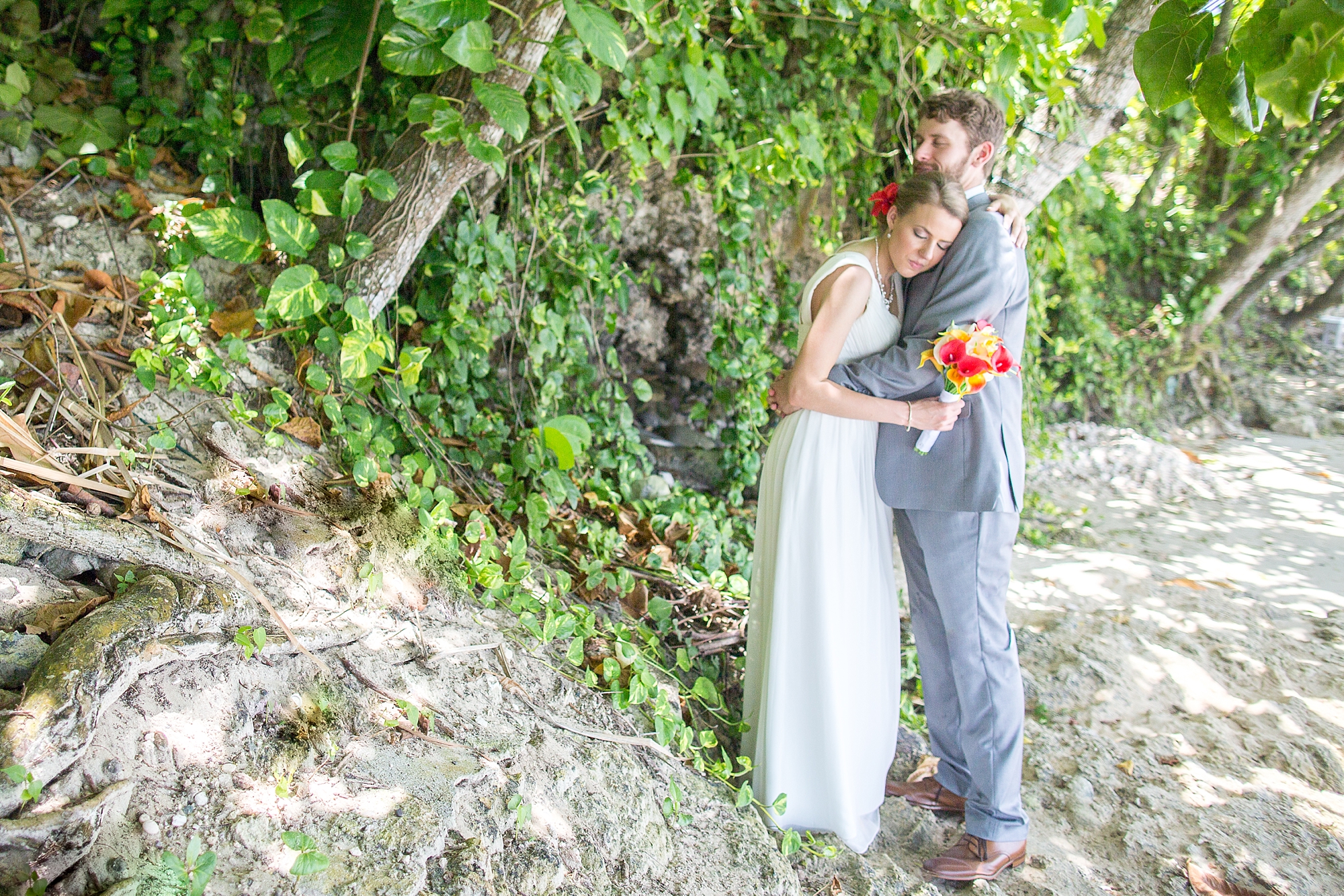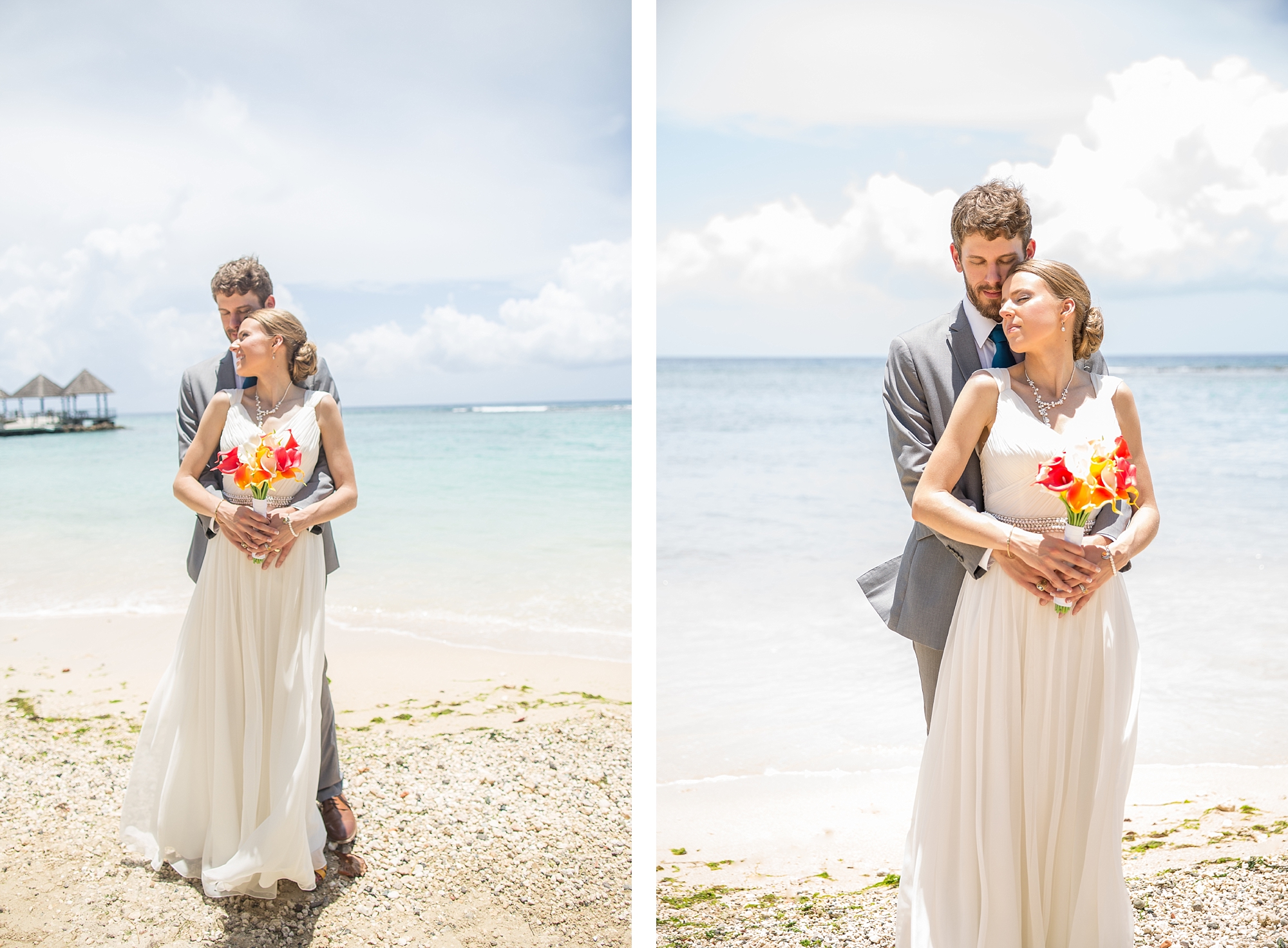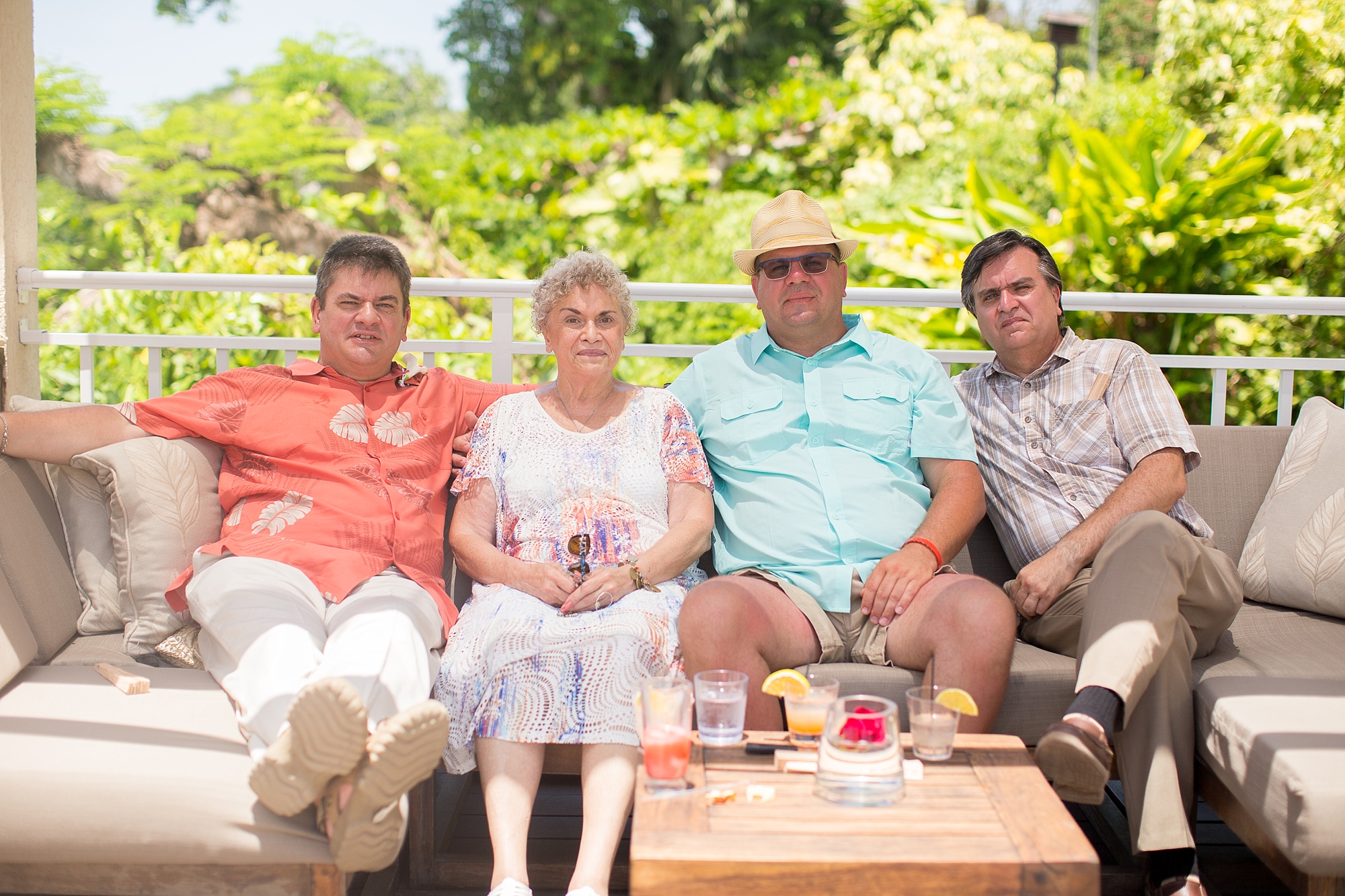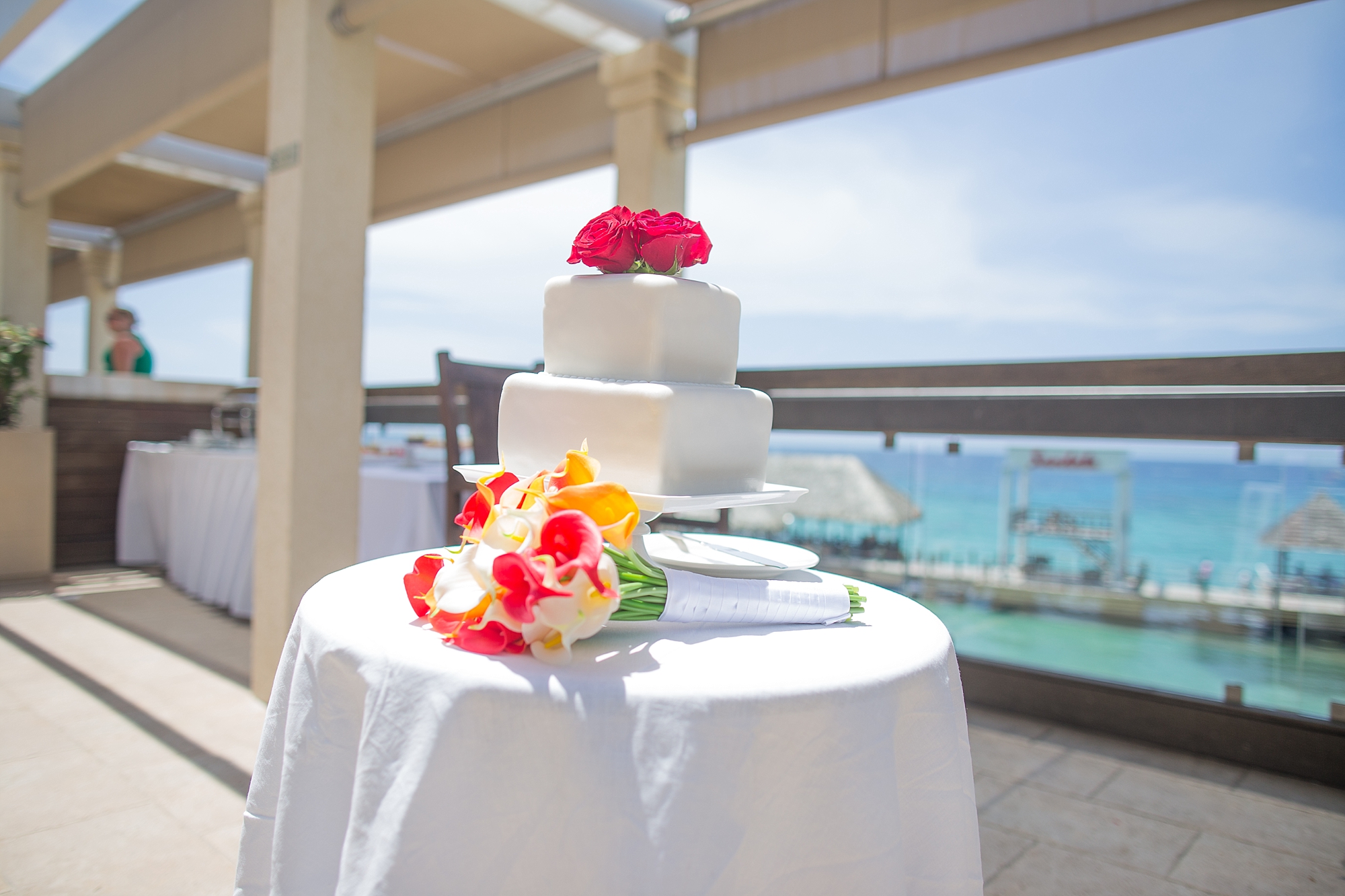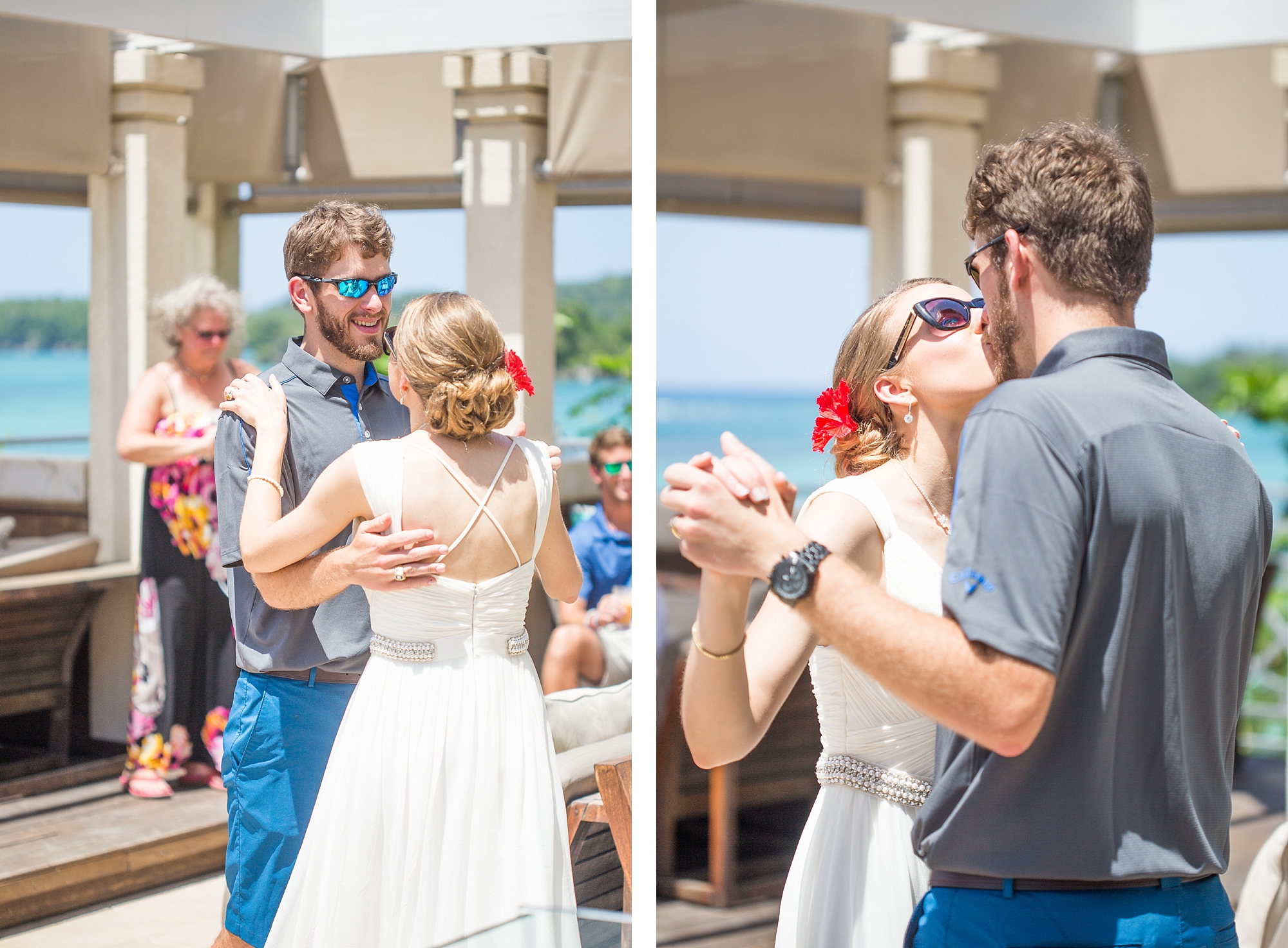 Nicole and Nick first met Kendrick, a Sandals employee, on their first trip to Ochi Beach. They had kept in touch and arranged for Kendrick to attend their wedding as a guest.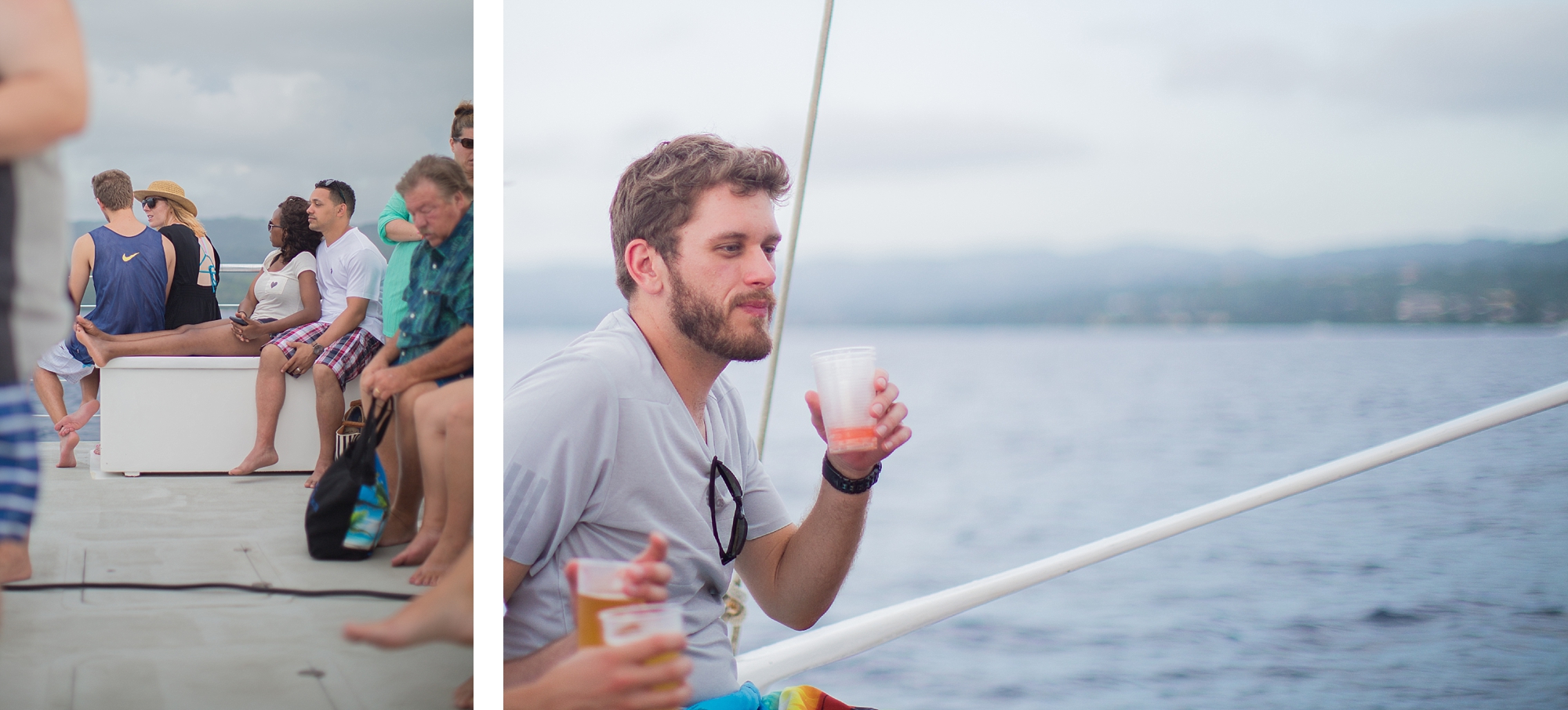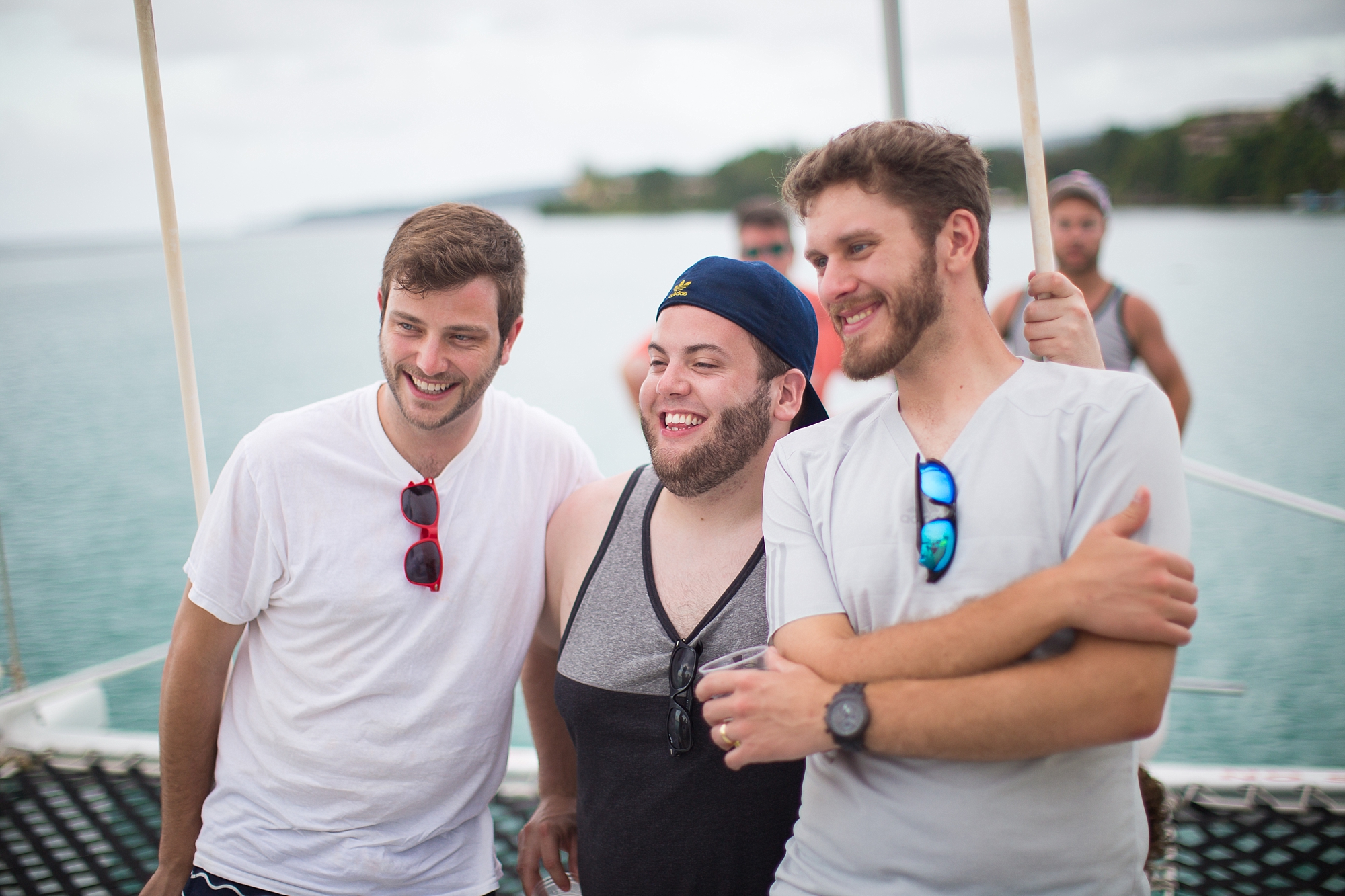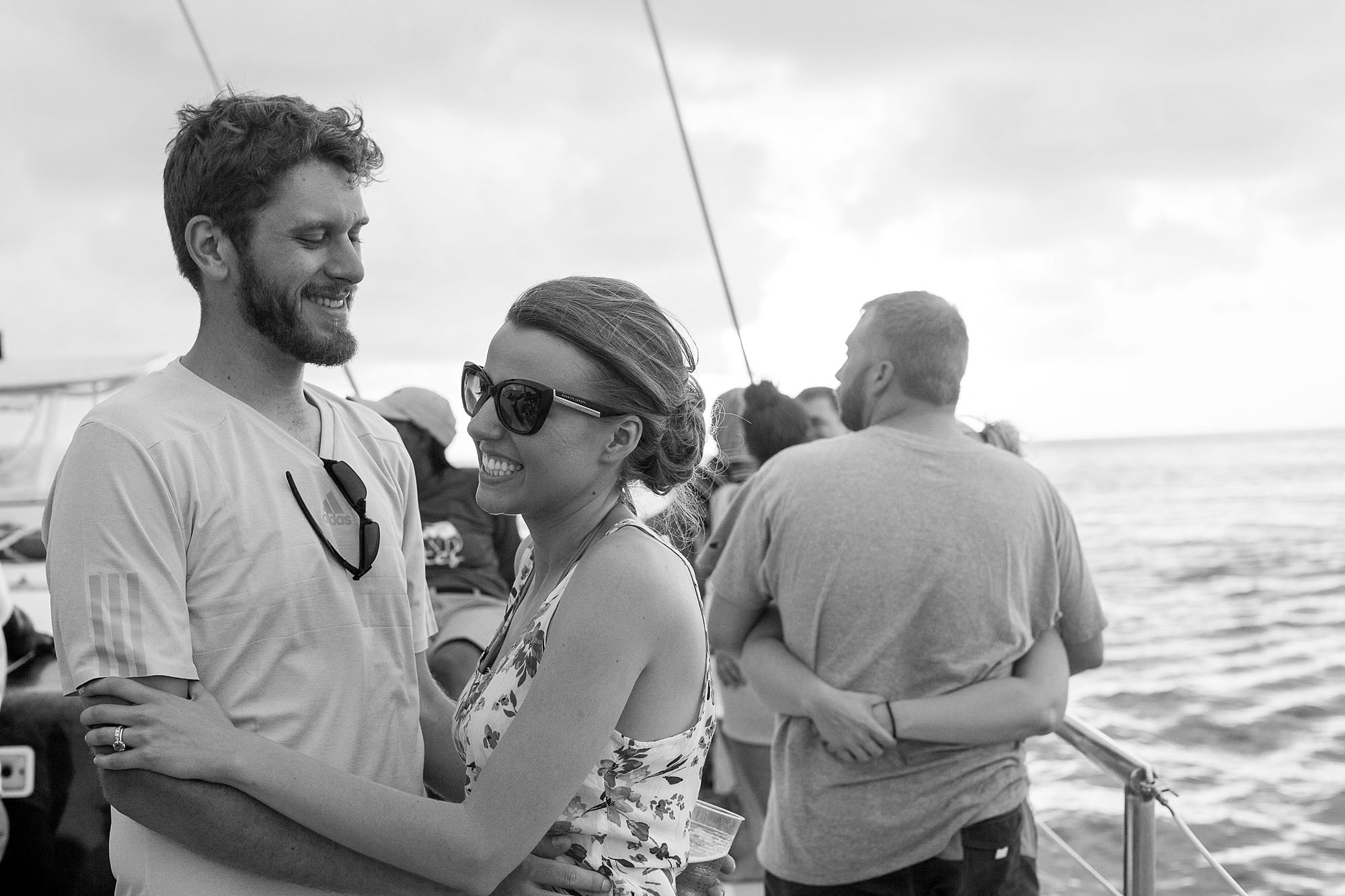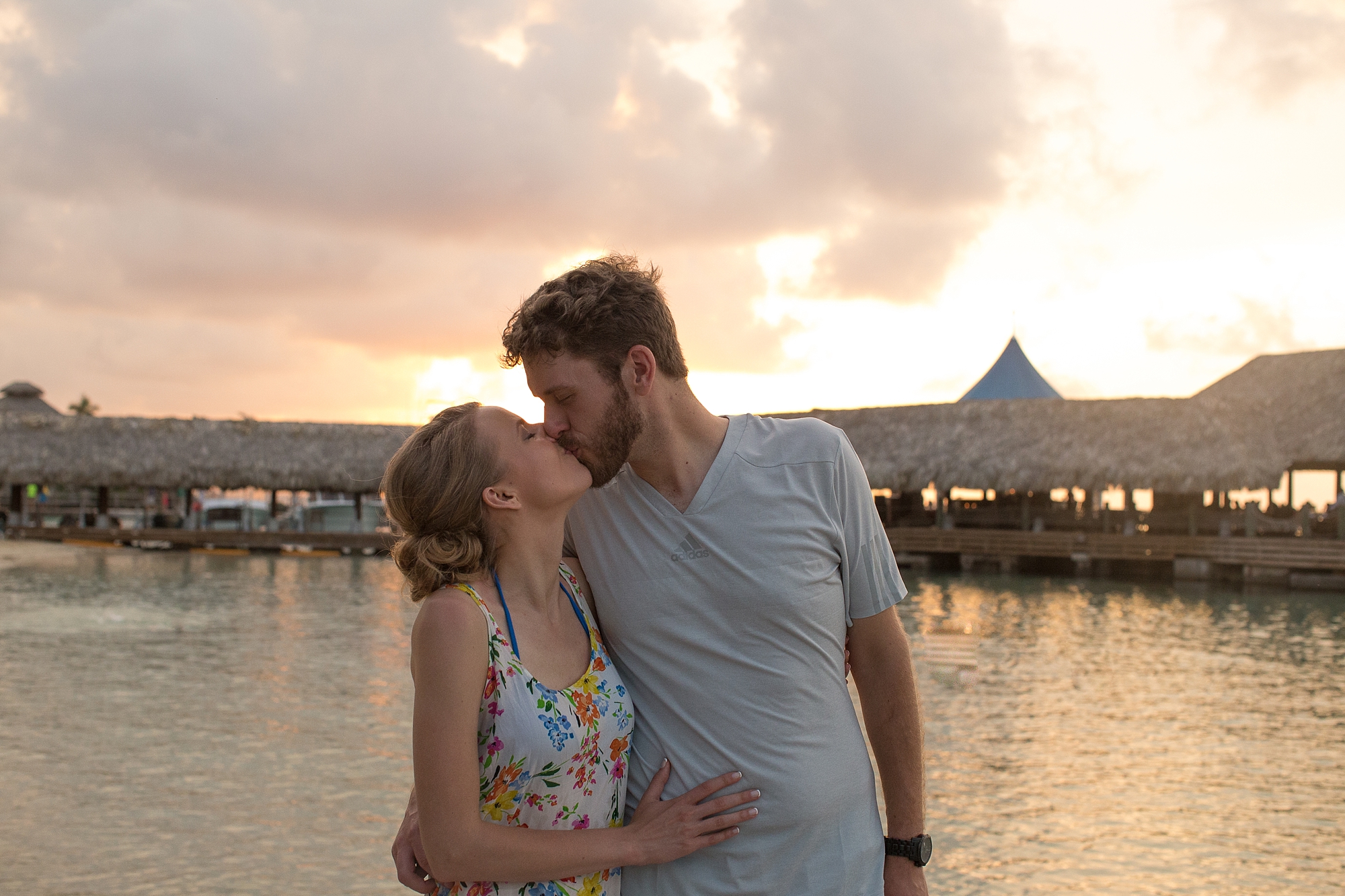 From the Couple:
My husband and I feel like we hit the jackpot by finding Steve and Heather's website and convincing them to join us for our destination wedding in Jamaica. From the very beginning, even just talking with Steve on the phone, we knew we had found "our people" -- they appreciated our sense of humor and seemed completely on the same page with us about our plans. Not only did we love their work, but we instantly loved them as people. Prior to traveling, Steve was always quick to respond to email inquiries and set up several phone meetings with me prior to the wedding to discuss questions and plans. When we got to Jamaica, they went above and beyond. Not only did they come to all of our meetings with our wedding planner, they acted as an intermediary between us and the resort, resolved issues with oversights in planning details by the resort, and Steve even made my bridal bouquet (without being prompted to do so)! And, it was impressively beautiful! They fit right into our family and we appreciated their presence at all of our festivities -- not only were they incredibly professional and doing wonderful work, but they were so personable and friendly with our guests and seemed to enjoy themselves as much as we enjoyed them. Throughout the entire trip, everyone talked about how they loved our photographers and wanted their contact information so they could hire them for their own events. When we got our photos shortly after the wedding, we couldn't believe how many amazing shots there were -- the photos really exceeded our (already high) expectations. Overall, I can't say enough how much we loved working with Steve and Heather; we can't recommend them highly enough!
- Nicole and Nick